As most of you know, I have been having trouble with the rubber strut mount that bolts onto the Trail Master lift for the Tacoma.  This happened to me back in September, luckily it happened when I hit a drop off in my neighborhood and not going highway speeds.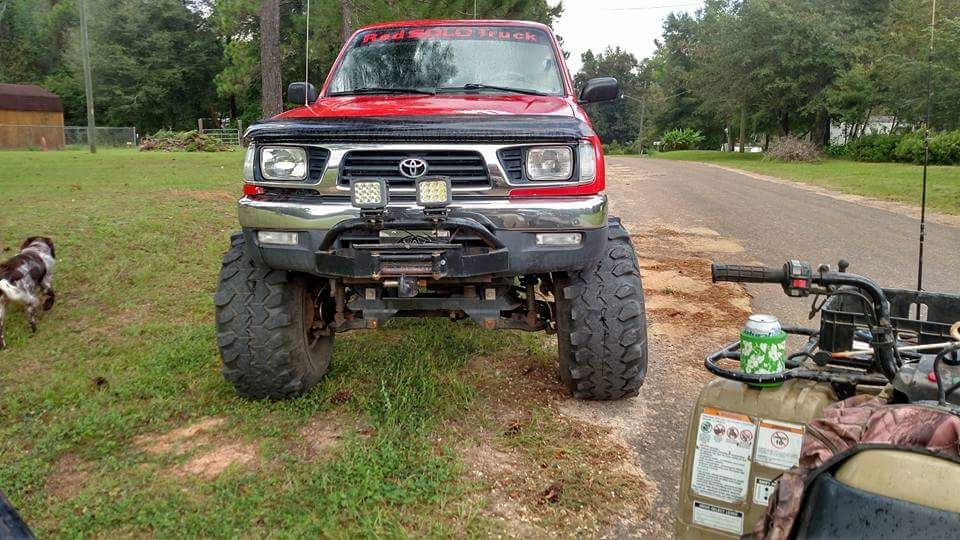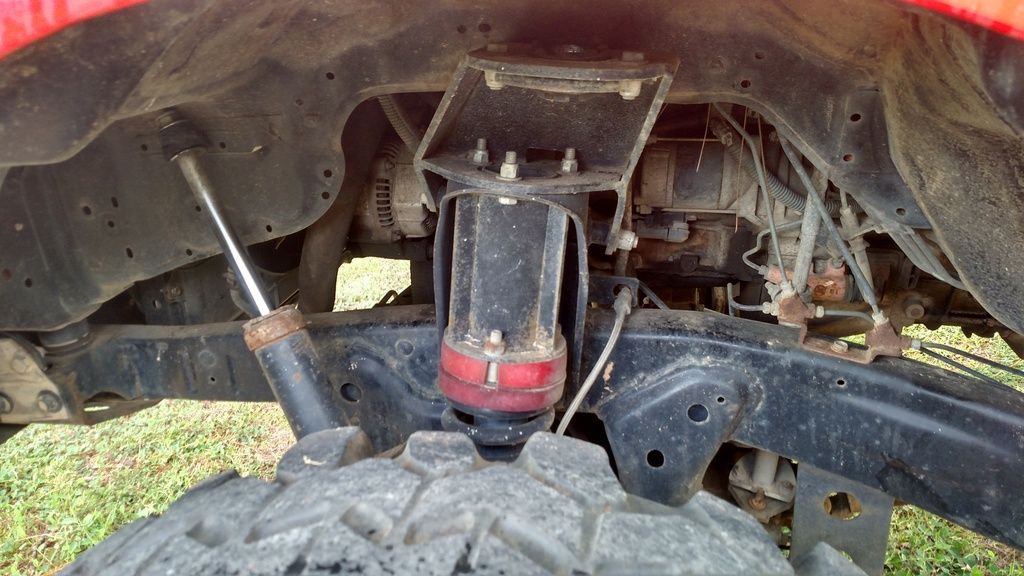 The strut mount itself is for Nissan car or something like that.  It was a really bad design flaw on Trail Masters side and everyone had trouble with, that might be why they are not in business anymore.  If you ask anyone online, they tell you to take it off and throw it away.  So I fixed it with a "new" one from Orileys, I say new in quotes because it was new, but the date on the box from '08.  I didn't happen to look at said box until last week when this happened.....AGAIN!  Same damn drop off and luckily in the hood so I could limp back home.  
I don't know if the rubber had broke down from being on a shelf for so long or what.  I just knew I didn't want to spend another $55 on another one....but they did cover it under warranty.  I was still sketchy on putting it back on there though.  
Well, a buddy of mine had some spare parts from an '05 Tacoma laying around and we came up with this.  It's the top of a strut mount for a stock Tacoma.  I just had to take that part of of the lift off to get it on the bench.  At little drilling and some grinding and it was good to go.  This one is metal, so it shouldn't bust out of there anytime soon. The rubber grouments that came with it are on it also, top and bottom.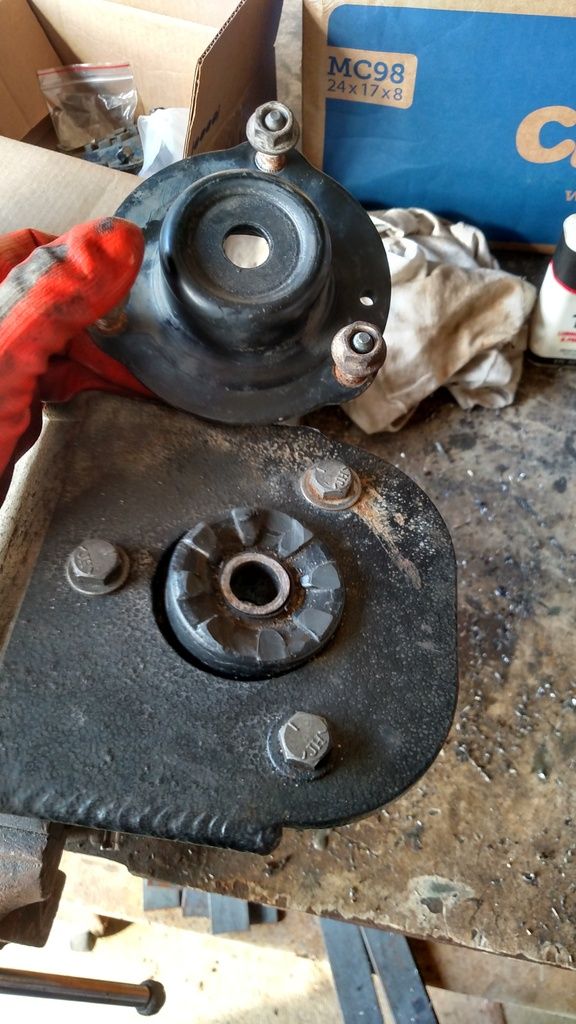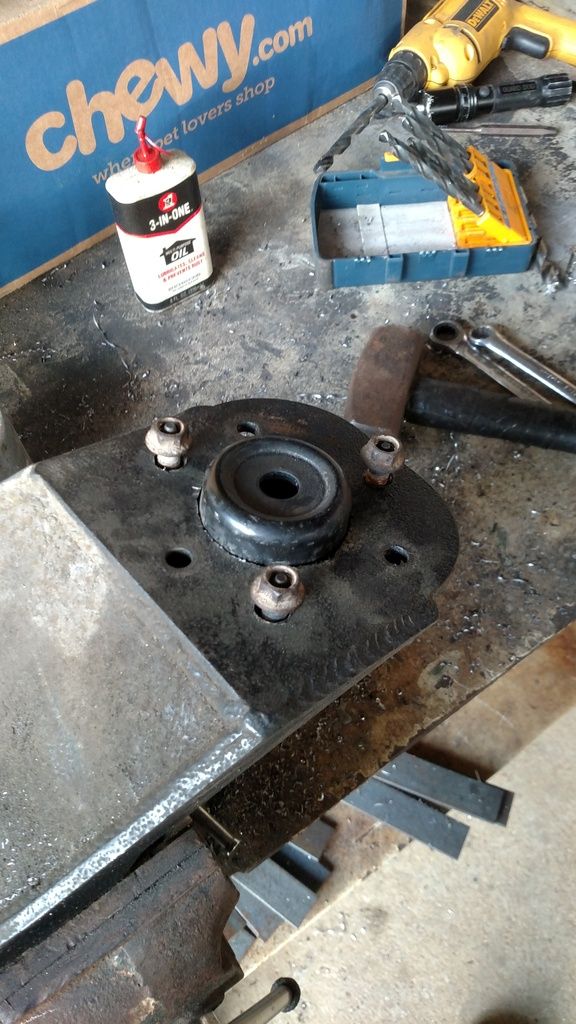 Finished product.